Bugzy Malone vs Chip – The Saga Continues!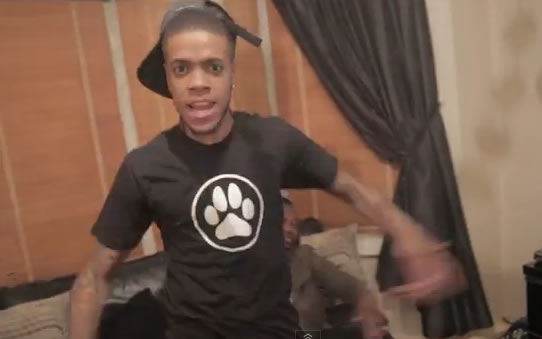 So last night (Wednesday) popped off again on the social networks and GRM Daily, Link Up TV & JDZ Media Channels as Bugzy Malone and Chip released disses for each other moments apart. After Chip's 5 month wait to release his "Hat trick" of disses in response to Bugzy's relentless name dropping throughout various unrelated Chip songs, the 0161 representative finally took to youtube to release an official more direct reply to Chip in the form of a banger entitled Wasteman. Bugzy goes at chip with the usual disrespect and contempt he holds for the Londoner, even the opening line "I got a phone call from Jammer….. I'm only playing" is full of boyment for all of Chip's antics. Bugzy again mocks Chip's haircut, the time it took Chip to come back and his fall from the high of celebrity pop star to Grime mc again. Alot more for the mc who apparently just can't run out of bars to digest. But we didn't have to wait long to hear the next round.
Chip hit back as soon as humanly and technologically possible with a brutal rebuttal called "Dickhead", with the Tottenham MC addressing rumours that Malone can't afford to pay his rent, teasing that he owns his own house, Chip threatens to smash his mobo if Bugzy wins his recently nominated award and accusations that Malone has been trying to talk to Fekky and Wretch on the sly. Basically an all round parage of the most nonchalant calibre. Quite impressive when you consider it written/recorded/filmed in a few hours.
Just when people thought the nights excitement was over, Bugzy put out another track called Zombie Riddim. In his latest shots at Chip, he drags up Chip's absence in sending back first time around, but seems to have a one-track mind, re-covering over old grounds by mentioning Chip's "Pop" career and trying to compare record sales in order to make himself seem to be in another league. Bugzy does seem however, to reference North London Rapper Rage with the following; "if I say his name in a track will he send back? how about no". Not much else that Bugzy covered that you haven't already heard.
So the Chip Vs Bugzy saga continues, who will respond next? How long do we have to wait? My guess to the last one is not long! This is healthy for the Grime scene as the beef continues to build hype. Check out the latest in the saga, and get involved in the discussion in the comments section below . . .

Written By @DeathKissMedia
http://deathkissmedia.co.uk/

To feature on this site or to get a UKFlowZone freestyle/music/interview video contact us on Twitter @ukflowzone and on our official Facebook page @ https://www.facebook.com/ukflowzone #UKFlowZone