Chip and Rage Send For Bugzy . . . Again!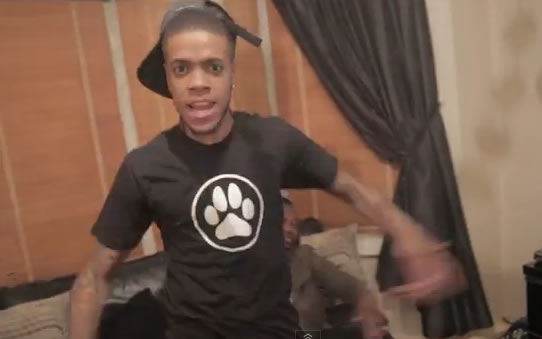 And so we continue, with Chip replying once again to Bugzy Malone's Zombie Riddim, borrowing Roll Deep's When Im Ere instrumental to bury Bugzy, turning Bugzy's contradictory lyrics against him, one line in particular highlights this when Chip spits the following 'you wanna chat about snitch, every song you make you snitch on yourself'. Chip reaffirms his previous statements about Bugzy being dead and running out of bars. He also points out how Bugzy is showing an obsession with Chip's back catalogue of Pop songs from years back, now we're in 2015.
As if Chip firing back at Bugzy wasn't enough, Rage from North London has sent for him once again. Rage first sent for Bugzy after a few sly digs from the 0161 mc who also filmed in Rage's ends. Chip mentioned Rage in his Light Work, backing Rage practically as a certified road man who would respond to Bugzy in soing or on the streets. This new track EEDIAT follows on from Rage's own hat-trick of disses aimed at Bugzy. The video version features a sly dig at Bugzy with Rage showing love for another Manchester artist, Geko. He also goes in on the When Im Ere instrumental, tearing in to Bugzy for his use of hooks on a diss track, and delving in to Bugzy's video shoot in Tottenham and his backtracking in stating that he never sent for them. Rage also refers to Bugzy as Caitlyn Jenner, mentioning that he only turned roadman this year and that he don't spit facts. Rage went in on this track perhaps making Bugzy seem even more shameful than before.
Purchase Chip's #DICKHEAD on iTunes now – https://itunes.apple.com/album/d******d-single/id1051803198
Written By @DeathKissMedia
http://deathkissmedia.co.uk/

To feature on this site or to get a UKFlowZone freestyle/music/interview video contact us on Twitter @ukflowzone and on our official Facebook page @ https://www.facebook.com/ukflowzone #UKFlowZone