#UKFlowZone – Jay LVO Freestyle (@JayLVO) #LVO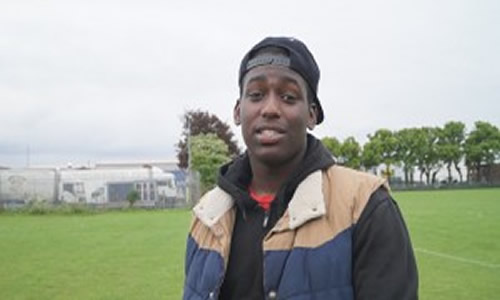 North London young and rising Rap artist Jay LVO linked up with us to drop a #UKFlowZone freestyle, in which he went in on two Drake beats, including a Trapesque remix of Pound Cake, 2014 bidness! Jay flows with a laid back attitude, with a delivery reminiscent of Bad Boy Records Shyne. Catch him rhyming about the grind, his passion for music, putting his all in to his dreams, not falling victim to roads and working hard to get a decent wage. Jay LVO goes in with real bars, check out London's Very Own!
Follow @JayLvo on Twitter
If you like what you see & hear, please subscribe to our channel!
If you are an artist and think you have what it takes to drop a killer live performance,then holla at us! #TeamFlowZone
FOLLOW US ON TWITTER @ukflowzone & LIKE THE FAN FACEBOOK PAGE https://www.facebook.com/ukflowzone & GET IN CONTACT FOR INFO ON HQ MUSIC VIDEOS/FREESTYLES/INTERVIEWS!